Web3.0 smart contract is a self-executing digital contract that is built on top of blockchain technology. It is a programmable code that is stored and replicated on a blockchain network, which enables it to automatically execute the terms of the contract without the need for intermediaries.
Web3.0 smart contracts are important for businesses because they can help to increase transparency, reduce costs, and increase the efficiency of business processes. Some of the key benefits of Web3.0 smart contracts for businesses include:
Automation: Smart contracts can automate many manual processes, such as the execution of transactions, the release of payments, and the enforcement of contractual terms.
Transparency: Smart contracts are stored on a decentralized blockchain network, which makes them transparent and tamper-proof. This can help to increase trust and reduce the need for intermediaries.
Cost-effectiveness: Smart contracts can help to reduce costs by automating processes and removing intermediaries. This can help businesses to increase profitability and reduce operational costs.
Security: Smart contracts are secured by cryptographic algorithms and are stored on a decentralized blockchain network, which makes them resistant to hacking and tampering.
Speed: Smart contracts can help to speed up business processes by automating manual tasks and reducing the need for intermediaries.
Decentralization: Smart contracts enable businesses to operate in a decentralized manner, which can help to increase resilience, reduce dependencies on intermediaries, and improve the scalability of business processes.
Overall, Web3.0 smart contracts are an important development in the field of blockchain technology that can bring many benefits to businesses by increasing the transparency, security, and efficiency of business processes.
Looking to implement Smart Contracts?
More Reading
What Is A Smart Contract, And Why Is It Important In Web 3.0? By …investing.com› news › cryptocurrency-news › what-is-a-smart-contract-and-why-is-it-important-in-web-30-2858710
July 31, 2022 – It is for these reasons that the role smart contracts play in the blockchain ecosystem cannot be overemphasized; they serve as the backbone of the Web 3.0 ecosystem, and enable users to interact online, leveraging blockchain as the main driver.
Smart Contracts' Implications in Driving Web 3.0 Revolutionblockchain.oodles.io › home › smart contracts' implications in driving web 3.0 revolution
November 25, 2022 – The introduction of a Web 3.0 economy will not involve central authorities and offer equal opportunities to users worldwide. However, its success will unquestionably depend on the deployment of smart contracts.
Web 3.0 Blockchain Smart contract Solidity development security …linkedin.com› pulse › web-30-blockchain-smart-contract-solidity-development-sankar-cissp
April 21, 2022 – The article is for Security Architects, to get familiar with the Web 3.0 security components and help them build the necessary security controls for the system context.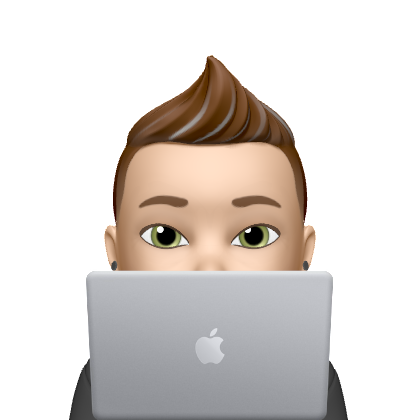 As a highly experienced and skilled web developer with over 25 years of experience in the field, I have a proven track record of delivering successful projects on time and within budget. My expertise in the full stack of web development, as well as my ability to lead and optimize agile teams, makes me an ideal candidate for your organization.
My experience in project management and my ability to work with cross-functional teams make me an asset to any organization. My testimonials from colleagues and superiors speak to my technical skills, business sense, and ability to complete projects on time. I have a lively personality, and I am easy to work with. I am confident that I would be a valuable addition to your team, and I would be excited to bring my expertise to your organization.
In addition to my extensive experience in web development, I have recently taken an interest in AI development and blockchain technologies. I have been studying and experimenting with various AI techniques and methodologies, and I have a solid understanding of the fundamental concepts and technologies behind blockchain. I believe that my knowledge in these areas, combined with my experience in web development, would make me an excellent candidate for any organization looking to integrate these cutting-edge technologies into their products and services.